The Traveling Healthcare Conference
Las Vegas ·

September 13th - 16th
TravCon is bringing over 10,000 meals to healthcare workers during COVID-19. Thank you Fusion Medical Staffing for the donation to feed our heroes during this time!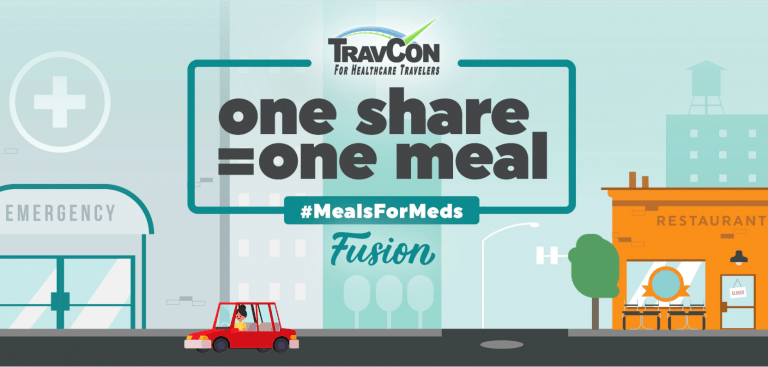 TravCon Tickets Open April 30th!
Not your normal conference,
TravCon is an
experience!
Once a year, over 1500 healthcare travelers come together in Vegas to learn, earn CEs, be celebrated, and connect with people who get them. Come see why everyone says "These are my people!" and experience TravCon for yourself in 2020.
Created for Travel Nurses, Therapists, & all Allied Health
(And created BY travelers!)
Meet 1500 other travelers who get you
Your mom, daughter, or best friend may have no clue why you travel this country from assignment to assignment – but we do! Your people are at TravCon and we guarantee, not only do we get you, we can help you become a smarter, better paid, and more savvy healthcare traveler.
Brenda Elsagher is the 2020 Keynote Speaker & Healthcare Comedian brought to us by LiquidAgents Healthcare.
Affordable tickets, thanks exhibitors!
Exhibitors come to TravCon to meet you and they bring with them entertaining booths & lots of prizes! And their booth fee pays up to 70% off the real cost of your ticket.
Last year's tickets sold fast!