Annual TravCon Hike
Pre Conference Optional Fun Event
A fun walk/hike in the Red Rock National Conservation or other area just outside Las Vegas. Moderate and easy hike options available. Transportation, lunch & water is included.
Saturday 7:45am-3pm
This event sells out every year
Scenic trails near Las Vegas
TravCon Golf Tournament
Pre Conference Optional Fun Event
For the avid golfers & those who just want to have some fun in the sun. Join your fellow travelers & recruiters on Saturday morning for a fun, organized golf tournament. Transportation & lunch will be provided. Email Tricia for more information, or sign up in your registration account.
Las Vegas National Course 6,815 yards with well-bunkered greens and immaculate fairways offering 11 water hazards. The rules of play will be a Las Vegas surprise.....always fun!
Allied & Therapy Mixer
 Included with ticket 
A reception meet & greet just for our Allied and Therapy travelers! Held on Sunday evening from 6-8pm, this is the perfect opportunity to network with your fellow allied & therapy travelers before the main event. 
Monday & Tuesday Breakfast and Lunch
A delicious buffet style breakfast and lunch is free for all attendees! Come to the exhibit hall to get food and join a table to meet other travelers during this time.
Monday from 8:00am - 9:30am
Tuesday from 9:00am - 10:00am
Monday from 12:00pm - 2:00pm
Tuesday from 12:00pm - 2:00pm
Exhibit Hall of the Paris Conference Center
Who says Vegas can't be full of mindfulness and health? Not us! Enjoy a group morning yoga class before sessions start. Yoga class led by fellow traveler Mark Zajac.
Monday 8am - 9am
Tuesday 8am - 9am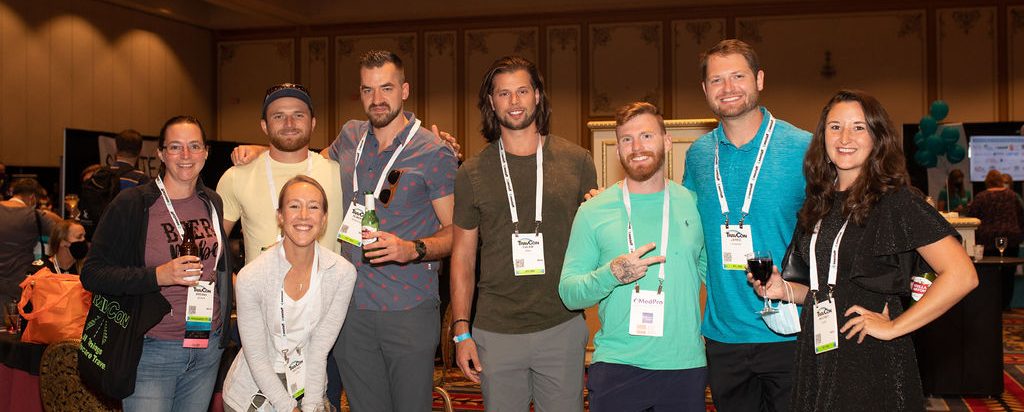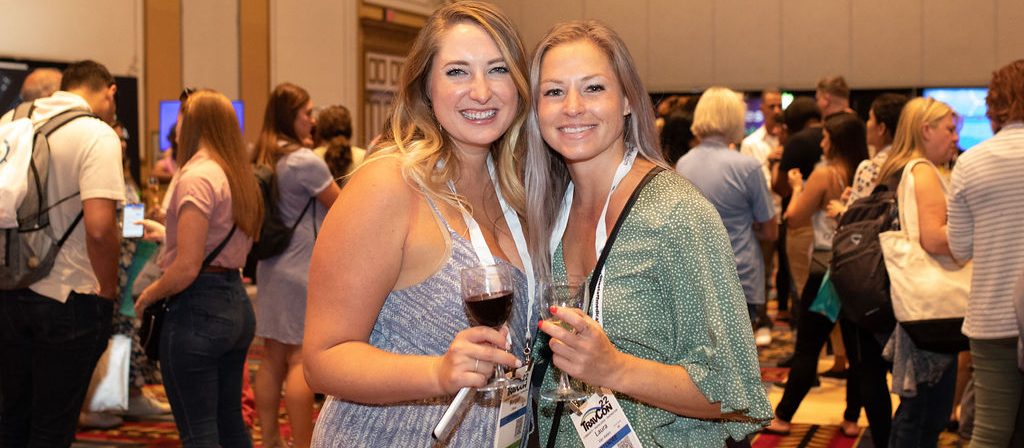 Monday Reception
I
ncluded with ticket 
The energy jumps up a notch in the Exhibit Hall when cocktail beverages are served! 
Exhibit Hall of the Paris Conference Center
Thank You to These Sponsors for the 2023 AfterParty!
Three words: Rooftop, Vegas, Drai's.
You will never experience a better conference AfterParty than TravCon's. We have exclusive access to the entire rooftop of the hottest bar in Vegas. Open bar, & live DJ because we love to celebrate you!
Drai's Nightclub. Bring your conference badge & ID to enter.
Thank You to These Sponsors for the 2023 Brunch!
Say goodbye to your new friends at this informal brunch buffet on Wednesday morning!
Wednesday 10:00am-12:30pm
Thank You to These Sponsors for All the 2023 Newbie Events!
Expert Lunch & Learn 
Included with Newbie BootCamp Ticket
Get one-on-one mentorship from experts in dozens of important travel healthcare topics while you enjoy a free catered lunch. Pick the table with the topic of your choice and join the conversation. This is the perfect way to get exclusive access to professionals for all your questions!
Platinum Newbie Reception
Included with Newbie BootCamp Ticket
Sunday night is for the newbies! Anyone with a Newbie BootCamp ticket gets an exclusive welcome party. Come meet other travelers and the Platinum Sponsors and enjoy appetizers and cocktails on us!
Plus Dozens of Unofficial Events
Travelers and Exhibitors host or organize many events on their own outside of conference hours to celebrate Healthcare Travelers.
Travelers organizing Meet & Greets for different specialties, companies hosting appreciation dinners/events for their current travelers, or just open events for any attendee make for a full week of TravCon fun.
Follow us on our Facebook Group for announcements closer to the event.