TravCon Gives Back to Our Community! 💚 
TravCon is delighted to grant up to ten $3000 educational scholarships to healthcare travelers every year. Many of you are working hard to advance your education through Bachelor & Master programs, and we are here to help!
Deadline to apply: Nov 1st
1. Be a current student in a Bachelor, Master or Doctorate program in your healthcare field.
2. Attend at least one TravCon in the 3 years prior to submission.
3. Complete at least one travel assignment in the year of your scholarship submission.
1. A professional bio and future goals.
2. Proof of a recent travel assignment and TravCon attendance. (Contracts or check stubs)
3. How traveling has impacted your career.
4. Tell us why we should pick you! Do you support healthcare travelers? Support the traveler community? Volunteerism? Mission trips? Online participation in mentoring others? Do you have a personal financial need or family considerations that would be eased by receiving this grant?
Congrats to Our 2021 Scholarship Winners: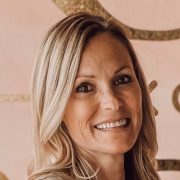 Becky
"Traveling has helped me become the person I am today. I feel like I can be a great role model for nurses that do not want to continue their education or feel like it's impossible. I never wanted to do anything more than be a staff nurse in Illinois, but the only way to pay for school was to become a traveler. Throughout my BSN and currently, I have learned so much about the policy side of nursing and how to get things passed in legislation or at least looked at. This is how we keep improving nursing. It would be an honor to get this scholarship."
Sharee
"Traveling in California administering Covid vaccines inspired me to return and fulfill a long held dream of being a NP. I went from terrified to fighting on the frontlines and it was absolutely amazing! I was surrounded by some of the most talented and inspiring nurses I have ever met and we were all working diligently together with a common goal in mind… to protect our communities.Thank you TravCon for supporting heroes you guys are awesome and I truly appreciate all of your generosity… See you next year!"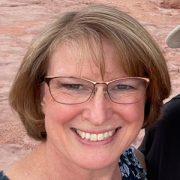 Sandra
"Thank you so much for helping me reach my dream of teaching nurses! I will pass along to them the knowledge that nursing is a field that has both traditional and increasingly innovative paths that are open to them. Professionally,I have learned so much from the Drs and nurses I have worked with! Traveling has taught me flexibility in my time and expectations, various theories driving patient care and new ways to accomplish tasks. I have made many friends along the way and we still keep in touch through social media."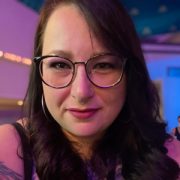 Jess
"Travel nursing has advanced both my personal and professional development by helping me an active member of the travel nurse community. I really was kind of an introverted person but traveling forces you to be extroverted, if you aren't extroverted in at least some ways, then traveling can be rather lonely. Traveling for me personally helped me blossom into the woman I always wanted to be, the extroverted fun person with friends all over. Additionally, I have been able to network with so many people who have helped me shape my career to put me in the position I am now that at places like TravCon, or while on assignments people know my name and want to talk to me for my insight. I am truly humbled to receive this scholarship. After the last year and a half, to receive something so incredibly helpful for me to move forward in NP school, all I can say is thank you."
Brianna
"Travel nursing has been extremely impactful and has allowed me to expand my mindset, experience different aspects of nursing, and introduced me to the people who matter the most to me at this point in my life. Due to the flexibility in travel nursing, I was able to take time off, discover my spirituality, and travel the world. A new practice of mine is to express gratitude frequently. Travel nursing is always at the top of my gratitude list, and I share that concept with almost everyone I meet. I am so grateful to have been chosen for the TravCon Scholarship. I cannot express the positive impact that TracCon has brought to my career and life over the last 5 years. I will continue to attend TravCon, and continue to spread the word about the amazing TravCon community!"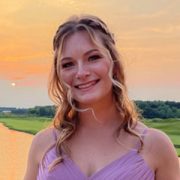 Amber
"I've worked about seven assignments now. When I go to hospitals some nurses believe I've been working a lot longer as a nurse. It's pushed me to grow in so many ways. Not only inside of work, but also step out of my comfort zone outside of work. I stepped up my hiking game all last year, saw places I've never even thought about. Fell in love with Gods creation all over. Picked up scuba diving! But I've also gained about 10lb so we still need to figure that out!! I'm so thankful for TravCon and to be apart of this community. To me, this scholarship represents that others support my future endeavors as well. It is a blessing to be apart of this community!"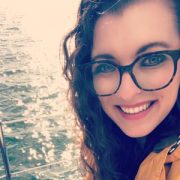 Kortney
"Travel nursing has greatly advanced my professional development, as I have seen so many different perspectives on running different NICU's. Travel nursing has also given me the freedom to be off in the summers to focus on graduate school as summer semesters are only 1/2 the time length of the spring and fall semesters. Traveling has also changed my personal development as I love learning and experiencing different cultures and communities, which has shaped the type of person that I am today and made me question my belief systems that were "learned" from living in my small town. I want to thank TravCon for not only hosting an amazing conference, in which I was able to form new relationships and make connections that have helped further me in both my nursing career and traveling. But for also awarding me with this scholarship, which will be used in helping me achieving my doctorates degree in nursing leadership and innovation. I am so glad that I was able to attend TravCon, and am looking forward to next year!
Dioselina
"Traveling has advanced my personal development by helping me break out of my shell and become more independent by having to constantly learn new environments in my social and work life. I have met so many new people and have learned so much in all my travel assignments. There is not a day I regret taking the leap of faith into travel nursing. The Travcon community does so much for healthcare providers and I am grateful to be part of the community. I have enjoyed every Travcon I have attended and there is no doubt I will continue to.