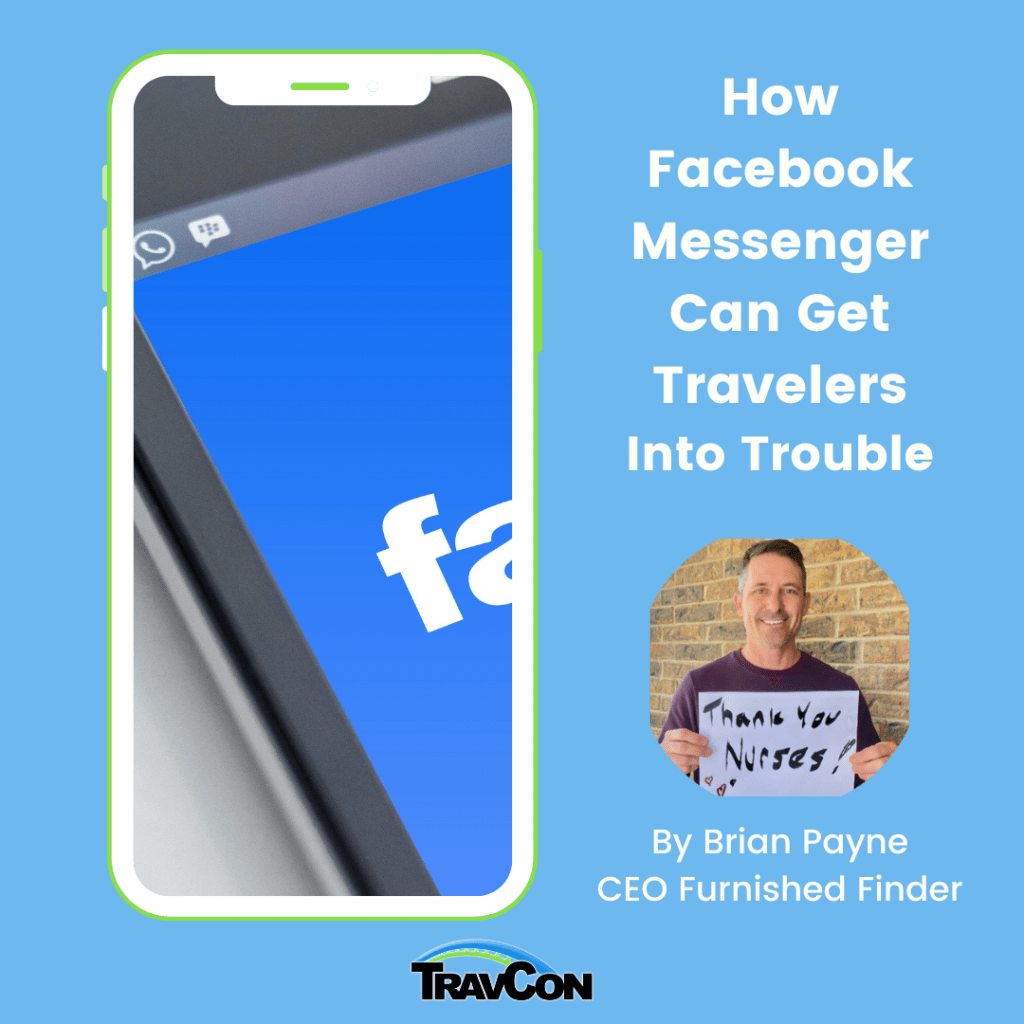 It's unfortunate that something so well-intentioned can become so weaponized. I'm talking about Facebook Messenger and scammers taking advantage of travelers trying to find housing. If you're not aware, attached to any Facebook profile is a way for you to contact people, and for people to contact you. This is an essential part of any marketplace, however without the proper screening and security, it has turned into the preferred communication choice of scammers. While scammers can approach you for a myriad of reasons over Facebook Messenger, the scam that we are talking about today is in regards to finding housing over Facebook groups and using Facebook Messenger.
The reason we, at Furnished Finder, are calling for a travel healthcare boycott of Facebook Messenger is to bring attention to the huge problem of that is costing travelers hundreds or thousands!
Here are 5 real-life examples of how scammers operate on Facebook groups and try to scam travelers out of money:
1. Scammers are watching what you post on Facebook groups and messaging you with the perfect housing
Facebooks groups are NOT private, and scammers will use the information you post against you.
How, you ask?
Say you write up this post and push send: "Single traveler with well-behaved dog under 20 lbs looking for a private 1br/1ba in Ocala, FL."
What will typically happen is that you'll receive a message out of the blue on FB Messenger that says something along the lines of "Hi, I see you're looking for housing in Ocala, FL. I have a private one bed, one bath available, would you like more info?"
If you say yes, they will immediately ask you to sign a lease and send a security deposit.
The bottom line is that scammers will message you saying that they have exactly what you are looking for and they will push you to send in a deposit soon.
2. Facebook Messenger is compromised and scammers always have an excuse.
Facebook Messenger is the perfect tool for scammers from all over the world to learn about who you are, where you're going and when, and what you're looking for in a housing situation. They can prey on your need for housing and they always have excuses for their behaviors.
The idea is sound – to submit a housing request on a traveling healthcare Facebook group or Facebook Marketplace and wait for landlords to contact you with available properties to rent – but the platform is flawed! You see, Facebook doesn't do much to verify the identity of the member, and fake accounts are about as common as real ones. Also, Facebook does not provide adequate screening tools for Facebook group admins, so expect everything you post to be viewed by a scammer.
In order to know a place is legit, we recommend seeing it before you put money down for a deposit. Scammers on Facebook will always have an excuse for why you can't get into see their unit. They might stall you for days saying that they cannot meet you while pressuring you to put down a deposit before you view a place.
3. There's always a story
Scammers always have a story. For instance, they might send you pictures of a house that don't match the description of the home. They advertise a 1 bedroom/1 bathroom, but send pictures of an obvious 2 bedroom/2 bathroom. When you notice the obvious discrepancy they jump to make up a story about how it's actually another unit that they own and that they are out of town so that they cannot send you the actual 1 bedroom unit now.
There is always a story.
4. Scammers Are Smart
Scammers do this for a living, so they've had thousands of opportunities to perfect their pitch by the time you start chatting with them. They might use fake phone numbers (burner phones no doubt) and even a fake housing listing on a questionable, but seemingly legit website.
Scammers love to push travelers towards making payments on PayPal. Scammers love money transfer sites like PayPal, CashApp, Venmo, and Zelle because there is no recourse to dispute the payment or report as fraud. Once the money is sent, it is gone…and that's the way scammers like it
5. They Go to Great Lengths to Appear Legitimate.
Another creative scam attempt is that scammers try to gain the traveler's trust by using an application from a housing platform. This attempts to make them seem more legitimate and to ultimately distract you from listening to your instincts. ("I mean, a scammer wouldn't send me an application, right?"). You should always listen to your gut…if something seems a little off, you may be right!
About the Author: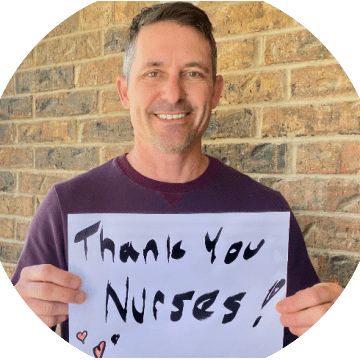 Brian Payne is co-founder and CEO of Furnished Finder, a no-booking fee housing platform built specifically with the travel nurse in mind with over 100,000 unique furnished properties to choose from. Plus, every landlord is fully verified to ensure traveler safety. Furnished Finder also provides Hotel Discount Codes for travelers with savings up to 25%. Visit www.furnishedfinder.com to learn more.