TravCon, the travel healthcare conference, is happening soon. From Sept. 26 to 29, over 1,000 healthcare travelers will descend upon Paris Las Vegas Hotel & Casino for our annual convention. If you have never been to TravCon before, we have some newbie tips to help you make the most of your time there. 
Plan Your Itinerary
Once you get to Las Vegas, things tend to move very quickly. We highly recommend you get organized in advance and plan out how you want to spend your time at TravCon.
To decide which courses to attend, you can look at our list of sessions and schedule here.
There are also a lot of pre-conference events that take place prior to the conference even beginning. You can scroll through our events page to see both our official conference events and un-official events (at the bottom of the page).  There is information on this page on how to register and sign up for events. 
Remember, it can be very overwhelming and you cannot do it all. Many of us travelers have been to TravCon multiple times and still haven't done it all. Plan ahead and do what you can and what you want to do!
Connect With Your People at TravCon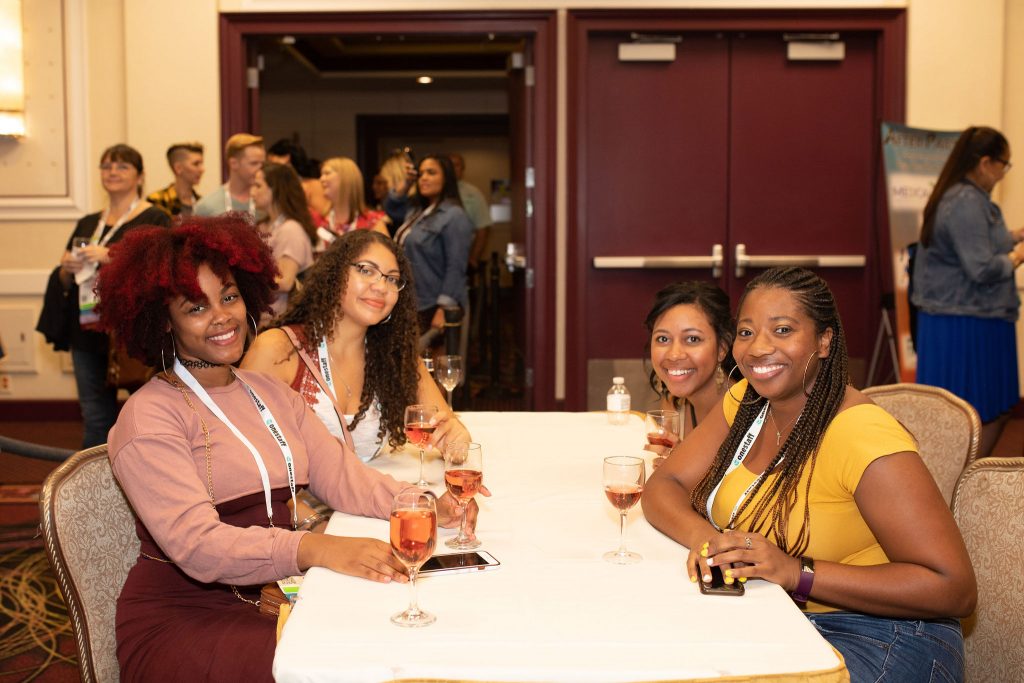 The other attendees at TravCon are your people; they are travelers! They know what you are going through, what you've been through, and what you are going to go through next.
Regardless of how long you have been a traveler, there is always more to learn. The travelers at TravCon are the people you want to learn from. This is your one opportunity of the year to get to connect with so many knowledgeable travelers and get to learn from so many people.
Even as an experienced traveler, there is so much information to learn. We can all help each other travel better.
Schedule Time to Explore the Exhibit Hall
Our exhibit hall has over 100 vendors, which represent companies that serve the travel healthcare community.
There are staffing agencies, insurance agents, travel agents, housing options, and technology companies that you might be interested in as a traveler. We even have some exhibitors who are selling merchandise, including Danskos and other work shoe companies.
However, walking into the exhibit hall is very overwhelming.
We highly recommend that you review the exhibitors in advance, learn a little bit about them, and plan which ones to meet in person. By doing a little research in advance, you can come prepared with specific questions to ask in person. You can review our list of exhibitors on this page.
Our exhibitors help to subsidize TravCon tickets significantly; tickets would be over $700 if the exhibitors weren't attending. We are so grateful for their support and highly encourage you to thank as many of them as possible for making this event possible.
Printing Out Business Cards and Your Resume
In the exhibit hall, if an exhibitor scans your badge, they will get your email address. However, if you really want to connect personally with exhibitors, it is helpful to bring a business card with you. On this card, you can put your name, specialty, and anything else important that you would like our exhibitors to know.
While it is not required to bring business cards, it can be a helpful touch base to stay connected with the exhibitors you meet at TravCon.
You can also bring your resume, although again it is not required. We have expert resume writers on hand who will review and give feedback on your resume, for free. If you have ever wanted professional advice on your resume, this is a great opportunity to get feedback.
Download the App
The TravCon app is available for download in the App Store; search for "TravCon" and it is the only option that appears.
Use the app to see a map of the conference center, view the schedule, and learn more about our exhibitors and speakers.
Don't Be Afraid to Ask for Help
Finally, if you ever get lost, overwhelmed, or just need help at TravCon, don't be afraid to ask for help. We will have a team of volunteers wearing bright green hats and vests available to help you. Feel free to stop a volunteer and ask them for help at any time. If they cannot help, they will be able to direct you to somebody who can.
We also have a help desk right at the beginning of the exhibit hall where staff will be to help as needed.
We are excited to see many new faces, along with familiar ones very soon.