TravCon2021 is a wrap!
We are so grateful to each and every one of you for attending the conference, supporting each other, taking our safety measures seriously, and engaging with all of our exhibitors. That's what keeps our wonderful exhibitors coming back to support the conference.
We did what many people didn't think was possible: hosting a large event safely in the era of COVID – thanks in large part to your support and dedication.
We are continuing to monitor the health of our attendees and exhibitors post-event. Please help us collect important data by filling out this super-short anonymous survey (and only if you attended in person).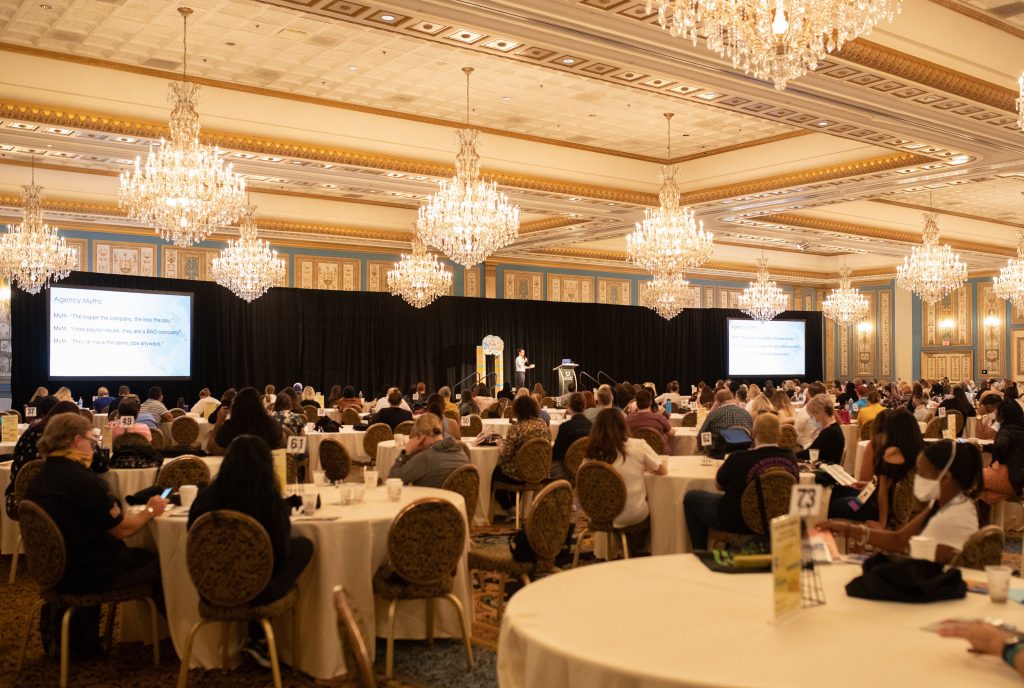 Save the date for TravCon2022
TravCon2022 will officially be held Sept. 18 to 22 at The Paris, Las Vegas.
While those are the official dates, many of you start to arrive days in advance to take advantage of pre-events held by travelers and staffing agencies. Anticipate that there will be pre-events, such as the hike and golfing on Saturday, Sept. 17.
Why is it at The Paris again?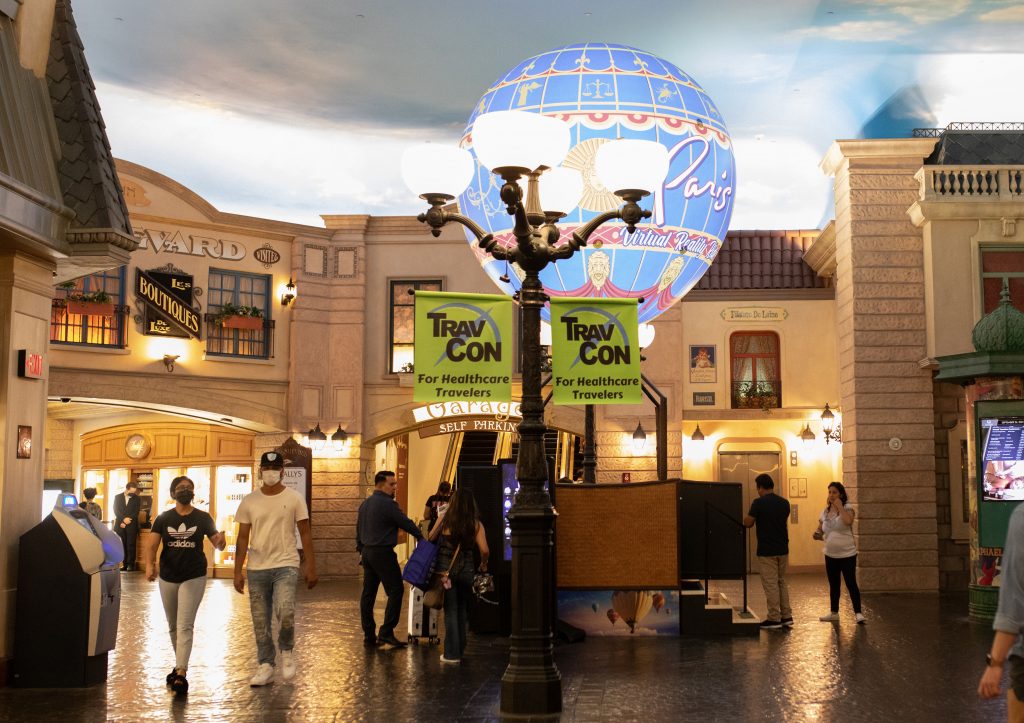 TravCon is happy to return to The Paris as it was a beautiful venue with excellent food and a central location on the strip, making it walkable to many places.
The primary reason that the conference continues to be in Las Vegas each year is because of the cost of travel and hotels. There are budget-friendly hotel and airline options for Vegas that just aren't possible at any other major city year after year. While we might be able to have a conference ticket that is similar to the Vegas price, the cost of hotels would increase significantly, with minimums of $250 per night at a hotel capable of supporting a conference our size.
Initially, the conference committee thought we might be pushing budgets by hosting at The Paris, which is our most expensive venue to date. However, between our room block at The Paris, and nearby Bally's, travelers were able to attend and stay within budget.
What to expect between now and TravCon2022
TravCon has evolved into much more than a conference. It is a source of community, education, and professional development for travelers. Here is what we have in the works for the 2021 to the 2022 year: 
Weekly podcast: TravCon produces a weekly podcast that keeps you updated on all things travel nursing and allied life. You can listen here: https://travcon.org/podcast/
Scholarship awards. TravCon awards up to ten $1,000 scholarships for travelers who are furthering their education. The deadline to apply is Nov. 1. You can apply here: https://travcon.typeform.com/to/V81Gx7H6?typeform-source=travcon.org
Educational content. As the digital content world evolves, we are working to get our own digital courses online for traveler education. This is a work in progress at the moment.
In-person events. While smaller, in-person events were put on hold due to COVID, we hope to return to a somewhat "normal" calendar and host some regional events, such as dinners or meet n greets. They will only be held if we feel they can be done safely.
Thank you again for a wonderful conference. We look forward to continuing to serve the travel healthcare community. And, to be a source of education, community, and professional development.