Author: Mattie Evans, BSN, RN
Ah, TravCon. My personal favorite conference and by far the best one out there because it's specifically made for traveling healthcare professionals. There are so many things I love about the conference. For one it's in VEGAS (no need to say more on that topic), the incredible sessions, the networking, and let's not forget the legendary after-party.
But the one thing that stands above all these beloved reasons to attend, is the friends I have made while attending TravCon. I will be the first to admit, I am not the most outgoing or social person around so I've found that keeping in touch after the show can be challenging. However, I have found some fantastic ways to stay in touch with all the friends I've made over the years and make sure we keep the friendships rolling between conferences (even for an introvert like myself).
1. Marco Polo
For those of you who aren't up on all the mobile apps, Marco Polo is a FANTASTIC way to keep in touch with friends. It's like facetime, but on your own terms. With MarcoPolo you can create groups and send personal video messages to the group. You can chat in real-time, or you can view and respond to the messages whenever you have some downtime. This is the biggest upside of this app for me.
Marco is my go-to because let's face it, life can get crazy. I find it almost impossible to FaceTime my parents, let alone conference friends. But with MarcoPolo I can catch up on all my video messages and send messages when I have the time. It's also so much more personal than just texting because you get to see everyone's smiling faces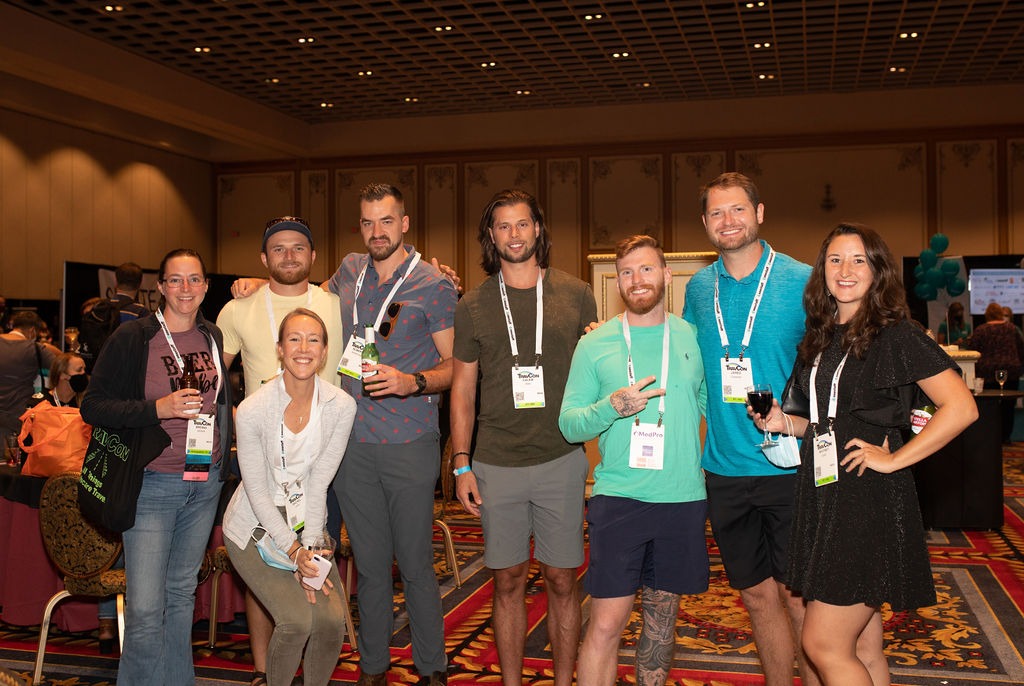 2. Facebook Groups
I spend more time in Facebook groups than I do on general Facebook by a long shot. I've created my own group with the friends I've made at TravCon where it's easy to share resources, life events, job complaints, etc. in a secure, private place on Facebook.
Because Facebook's algorithm is giving a bit more love to groups, I see the posts in the groups at the top of my feed before I see anything else. So, create a private group with the friends you've made, it's a fantastic way to keep in touch and share what's going on without the noise of everything else that is Facebook, er Meta. While I'm on the subject of Facebook groups, here are some of my favorites to join to help keep tabs on TravCon:
The Official Trav Con group – For all the official conference news, this is the one to follow. Keep up with all the TravCon information all year long here.
The Un-Official travcon shenanigans group – This is the one stop shop group to keep up on ALL the parties that go on during TravCon. I also love it because so many people post photos in this group that it's a great place to relive some of those epic nights!
Travel Nursing Connect- There are a TON of travel nurse groups on Facebook (just search Travel Nurse) but I like this one. It's smaller, and I know a lot of people in the group have attended TravCon so it feels a bit more intimate than some of the huge groups out there. Also, this one doesn't have recruiters posting every two seconds, which is a nice change.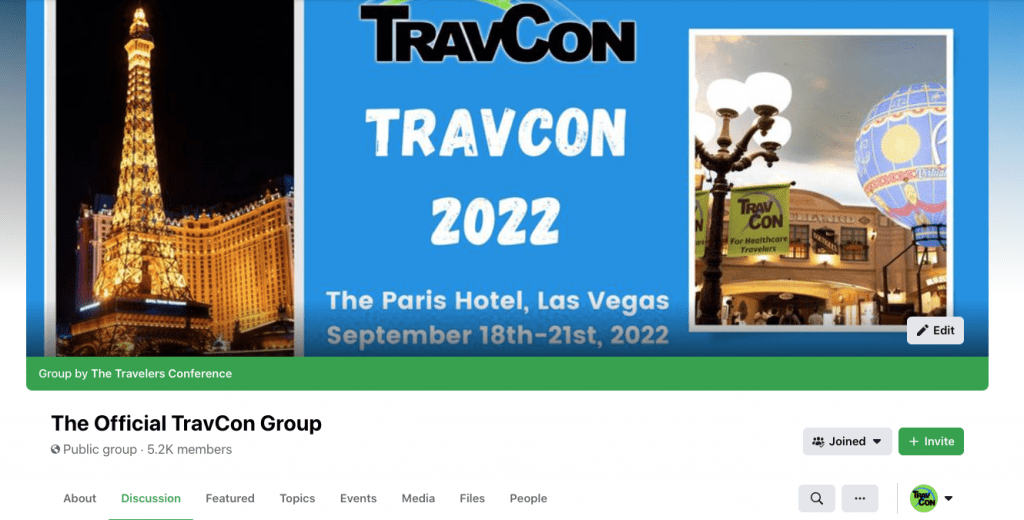 3. Tried and True Social Media
This is by far the easiest (and most impersonal) way to keep tabs on everyone you meet while at TravCon. Everyone is on social media in some form or another and a recent study showed the average time spent on social media was 145 minutes/day.
Love it or hate it, social media is a great way to casually follow what's going on in your friend's life and it's a pretty hands-off as well. I've found the best way to ensure you keep in touch with folks you meet is by asking them if they're on social media and adding them right then and there. For some reason, people are much more likely to hand out their Instagram handle than they are their personal cell phone number.
The thing that makes TravCon great is the people, so make sure to invest after the conference in the relationships you've made. Whether it's Marco Polo, Facebook groups, or general social media, keeping in touch between conferences makes the reunion at next year's TravCon that much sweeter.
About the author:
Mattie Evans is a BSN, RN who is also an avid travel nurse.
She writes for Better Nurse while on assignments and is an avid TravCon advocate.