By Shannon Herald, PT, DPT
There are a lot of things I wish I'd known before plunging into RV life as a traveling physical therapist. When I made the decision 1.5 years ago, I knew little to nothing about what all was actually involved. From towing a vehicle to winterizing the rig, it seems I learn something new with each contract. And just when I think I have it figured out, a new lesson begins. I'm sharing a few things I've learned along this amazing journey, and things I hope will make the transition easier for others. Whether you're already living the RV dream or dreaming about RV living, here are some tidbits to consider.
1. Is living in an RV cheaper than renting a room/house during a contract?
Yes and no, it depends. If you just look on the surface, yes – campground monthly rates are usually cheaper than rental properties and hotels. On average, I usually pay around $600/month (my cheapest rent was $480 + electric in New Mexico and the most expensive was $850 all-inclusive in rural California). I have seen campground rates as high as $1200/month (Montana), but I avoid those by all means.
So what's the catch?
Unless you have the money saved up to buy an RV outright, you need to consider the monthly loan payment on top of the monthly rent. For example, I pay $600/month for my RV loan payment + $550/month for my campground payment, almost $1200/month total. That's pretty comparable to some rental properties (depending on the area and type of property). I did choose the more expensive route with a motorhome vs travel trailer, hence a higher and longer loan payment, but that decision is based on your individual needs.
Now here's the perk: my RV is MY space. I don't share a house with anyone, I have my own bedroom/bathroom/kitchen/parking space/etc. Additionally, I don't have to unpack and repack for every contract; I simply unhook my RV, and off I go! This was a major selling point for me and a reason I enjoy living in my RV so much.
MONEY SAVING TIP: If the campground rates in your area are just too high for comfort, you can often find someone to host you on their property. My first 3 contracts in the RV were spent living in someone's front or back yard with full hook-ups (water, electric, and sewage). The rates were cheaper, wi-fi and laundry were included, and I was even invited over for dinner frequently. I honestly prefer living on someone's property over a campground. My hosts always treat me like family and become my home away from home.
2. What are my options for transporting a vehicle?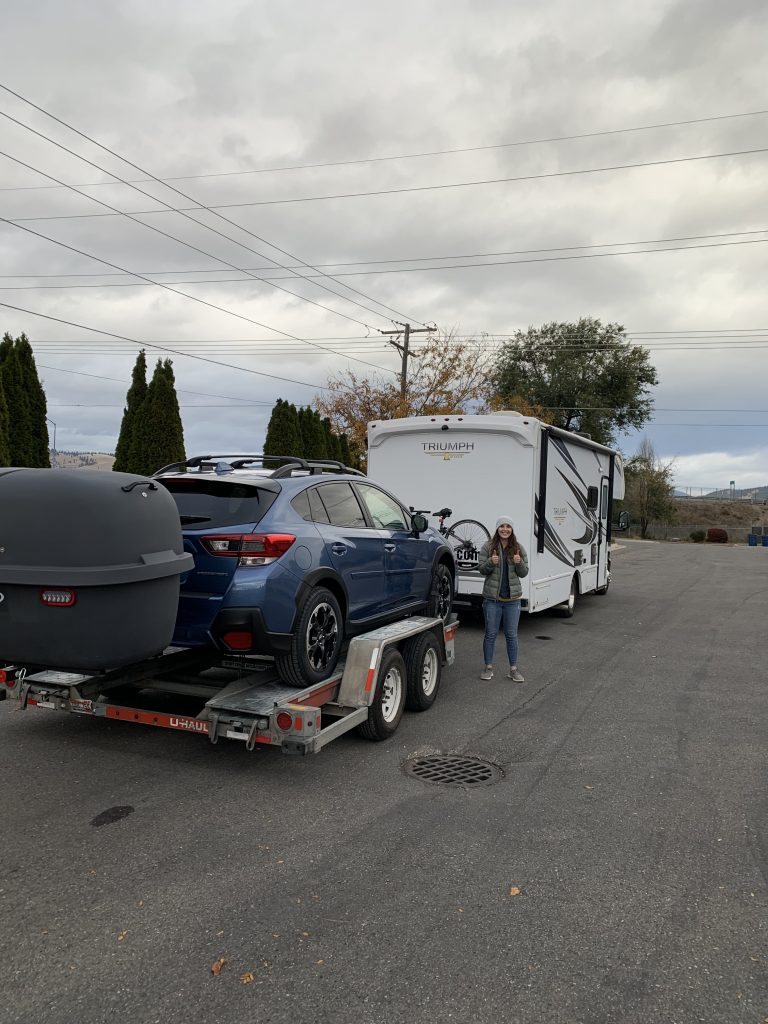 Here's a situation I was highly UN-prepared for.
Without really doing any prior research, I chose to purchase a Class C motorhome with the intent of towing my vehicle behind it. I didn't want to trade-in for a truck to pull a travel trailer or 5th wheel, so the motorhome seemed the best option. It wasn't until after I purchased the motorhome that I learned my car was in fact not towable due to it being an automatic 4WD.
If you plan to tow a car, do some research! For a 2-wheel drive car, it should be an easy tow using a dolly behind the RV. If your car is 4-wheel drive, well that's the tricky part. Most automatic 4-wheel drives can't be towed on the ground due to the type of transmission (CVT). Certain cars can be flat towed as long as they have a transmission disconnect and steering wheel lockout override (you'll mostly find this in Jeeps and a few other select vehicles). Otherwise, you have 2 options with 4WD: tow it on a flatbed trailer or switch to a manual transmission.
After making this discovery, I contemplated for about a year before deciding to trade in my automatic Subaru Forester for a manual Subaru Crosstrek. In the meantime, I had family/friends drive my car between contracts to get it from point A to point B, or rented a flatbed trailer (which can get pricey for long distances – $600 for a 7-day rental from U-Haul when I moved from Montana to New Mexico).
I'm now in the process of getting a tow package installed on the Crosstrek so I can finally tow my vehicle with ease. Spoiler alert: these packages and installations cost $4-6K, another thing I was not prepared for when choosing that route.
Again, do your research before you make any big decisions!
3. Is it hard/scary transitioning to traveling in an RV ?
Especially alone and as a female?
Absolutely not!
Granted, I was a little scared in the beginning because there was so much I didn't know. I remember leaving the RV dealership thinking "what in the world did I just do?" And the first time I drove the RV was straight through Atlanta freeway traffic – pretty sure I was only driving 50mph and had white knuckles the whole time.
But, after a few times driving, I quickly became comfortable and relaxed. It helped that I had to drive it cross country back to California, so I had PLENTY of practice right away. That's the key – practice! The more you do it, the more comfortable and confident you'll become. Nowadays you'll often find me driving with a burrito in one hand, a cat on my lap, and music blasting.
Parking and hooking up the RV was also something that seemed difficult at first but is second nature now. I can level it on blocks without assistance and hook up in less than 20 minutes. I love getting the approving looks from onlookers (even had a man come sit outside in his camping chair and watch me hook up, then tell me I did it better than half the men he's seen). It's beneficial to have a checklist of things to do for hooking up and unhooking, whether it's written on paper or just stored in your head like mine.
As far as being alone, I think it's quite similar to anyone else traveling alone. You meet people everywhere you go, and campground neighbors are the friendliest people. With the number of travelers switching to RV living, you're bound to meet a fellow traveler in your campground (I've already met two in my current location). When it comes to traveling between contracts, I do enjoy having company so I usually invite someone to make the journey with me, usually either my parents or my partner. We make it into a fun road trip, often stopping at national parks and sightseeing as much as possible along the way.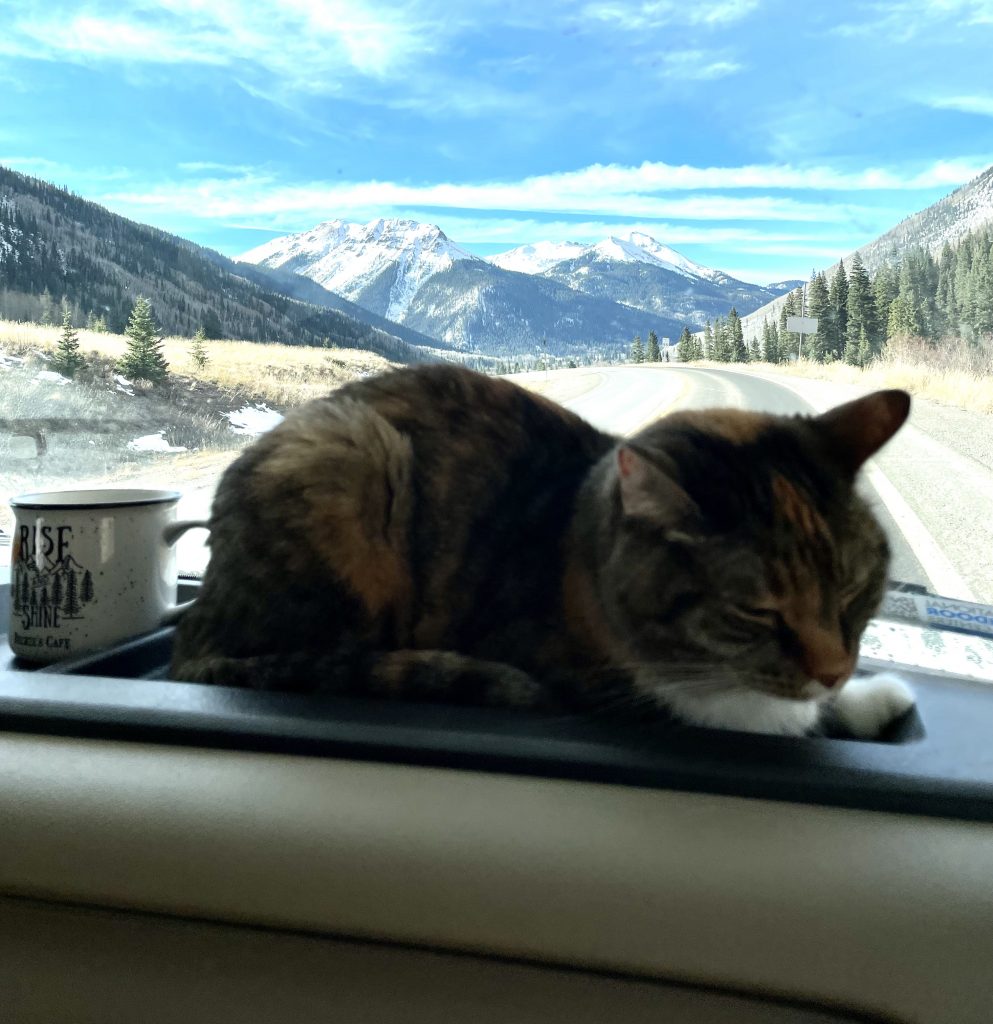 Final Thoughts
To summarize, making the transition to RV life can definitely be intimidating in the beginning, but I promise you it gets easier with time. There's a lot of research that goes into the process; deciding which type of rig is right for you, what extra supplies you'll need for the rig, how you will transport your vehicle, where you will stay during contracts, etc. If you decide to go the RV route, the good news is you won't be alone in the adventure! There are so many Facebook groups dedicated to the RV lifestyle, both travel healthcare related and unrelated. Some good groups to follow in our industry are RV Travel Nurses and Adventures in RV Travel Nurse/Healthcare.
My advice – join a group, ask questions, and have those conversations. There are plenty of people dying to give advice and share their stories/experiences with others on this journey.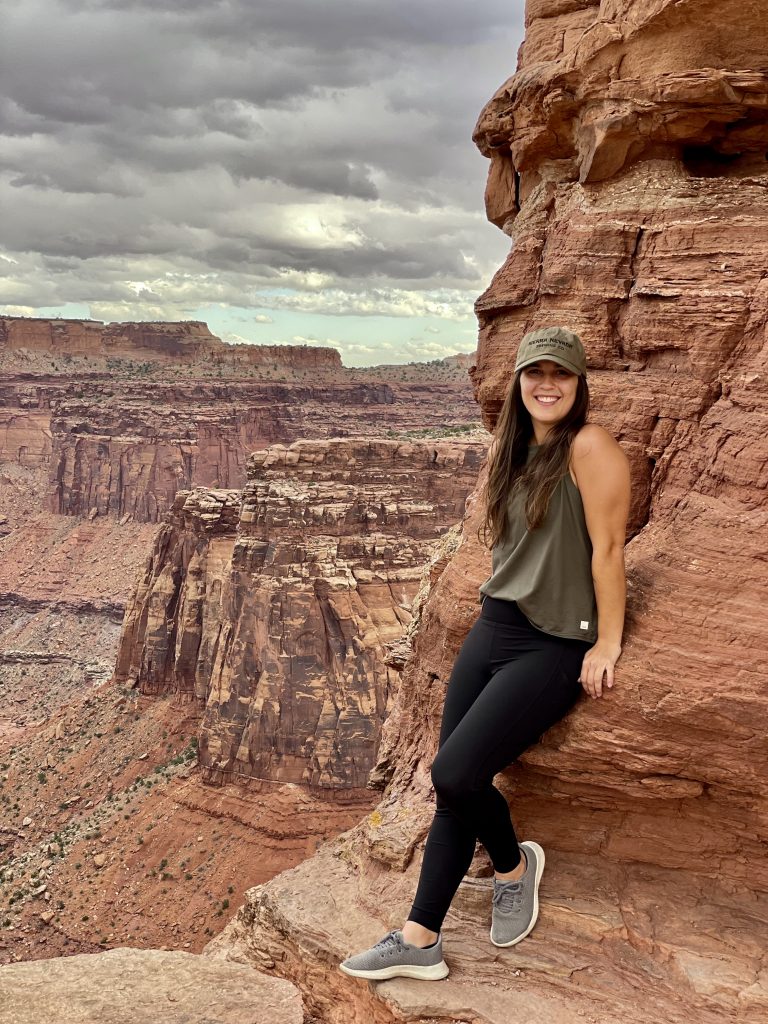 Author: Shannon Herold, PT, DPT. Shannon is a traveling physical therapist who left small-town Alabama 2.5 years ago to explore travel life and hasn't looked back yet. Her RV is her home and her cat is the best travel companion she could ask for. On the weekends you'll find her hiking, camping, climbing, snowboarding, or maybe just enjoying a good book in bed.