Special thanks to Emily Cheng & Ryan Cogdill, Traveler Nurses & Co-Founders of MedVenture App for writing this blog.
In today's technological day-in-age, finding community while on assignment has never been easier! With a touch of a screen you can connect to thousands of traveling healthcare professionals across the United States and its territories. Below are eight tips on how to find your squad.
1. During Orientation
This is the most obvious and convenient way to find other travelers. While it might be challenging to meet travelers at a small rural hospital, larger hospital systems in heavily populated cities often onboard at least 3-10 travelers at time. Depending on the hospital, general orientation can last 1-3 days giving you plenty of time to meet other travelers
Pro tip: swap numbers before you leave orientation so you can connect even if you work on different units!
2. Facebook
There are several Facebook groups that you can join that are geared towards traveling healthcare professionals. There are even Traveling Facebook Groups that are city specific. Besides Facebook Groups geared towards your profession, you could also join other groups that are geared towards the hobbies that you love . Maybe find a local group for hiking, salsa dancing, sports, etc.
3. TravCon
Every year thousands of travelers attend TravCon, a healthcare conference in Las Vegas, NV designed especially for, yep you guessed it -traveling healthcare professionals. We've met some of our best travel friends at the conferences we've attended in 2019 and 2021.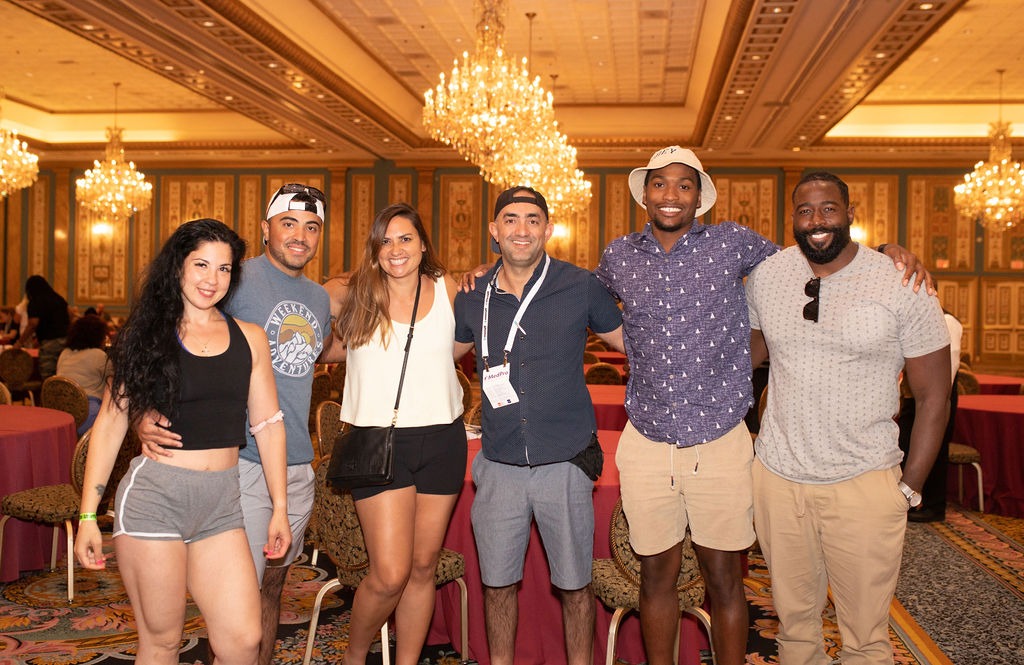 Besides meeting awesome travelers, you can also connect with several travel agencies and even meet your recruiters in person!
As a bonus, TravCon provides you with the tools necessary to make the most out of your travel journey! Join the TravCon official FB Group to stay in the loop!
4. Singles Events/Dating Apps
Where are my single people at?
If you are looking to date or find love, apps like Bumble, Hinge, Tinder, or MedVenture App could be your winner. Bumble & MedVenture App both have abilities to find romantic and platonic connections.
5. Instagram
Instagram has a strong traveling healthcare professional presence. It is never too early to start following other travelers and making connections. A great resource and online community to follow on Instagram is Travel Nurse Takeover.
Finally, another way to find travelers on Instagram is to search the hashtags #travelnurse, #travelrn, or #travelnurseadventures.
6. Community Events
Most cities host concerts, sporting, clubs, or outdoor events. This is a good opportunity for you to immerse yourself into the culture of your new city. While, giving yourself a chance to connect with individuals of like interests.
7. Bars, Beaches, Hikes, & Restaurants
A lot of first time travelers are scared to show up to places alone, but this can be an empowering experience to have. When you go to these places alone, you're more willing to put yourself out there to meet others and make new connections. When you're with friends, you're already comfortable and tend to stick within your group. Traveling alone takes you out of that comfort zone. Building up the courage to make friends boosts your self-confidence and helps you learn more about yourself.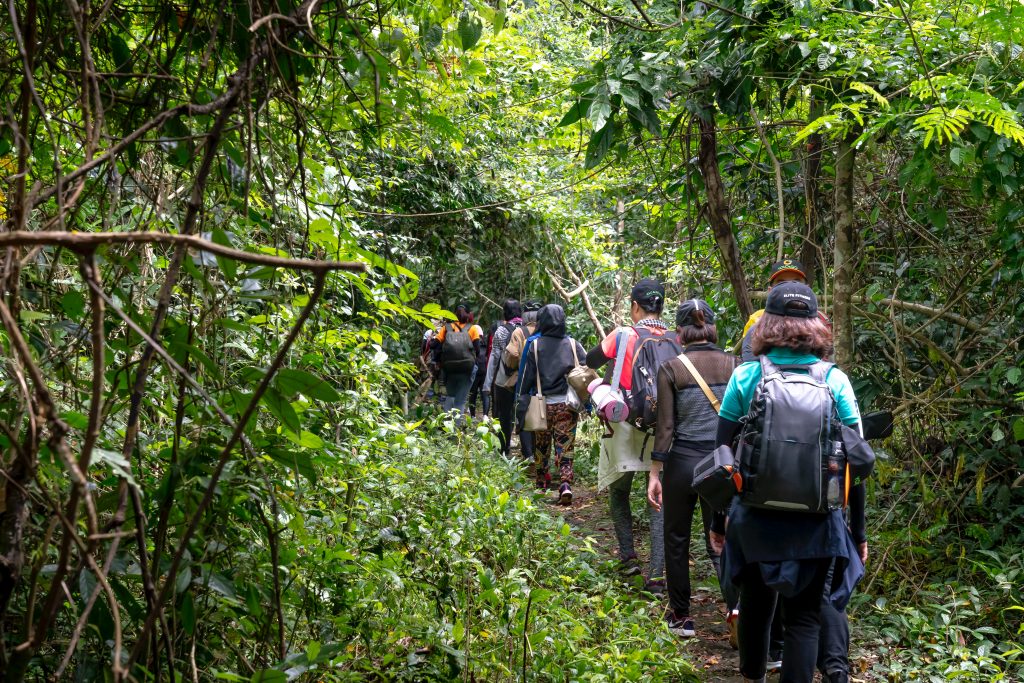 Okay so we may be biased, but if you haven't heard about the MedVenture App yet, you are missing out on the future of finding an instant community. MedVenture is a mobile app created by 2 travel nurses (who met at TravCon) for all traveling healthcare professionals.
We created the MedVenture App from our own personal experiences with loneliness and frustration as travelers. We wanted to create a platform that directly serves the traveling community and provides them with the resources necessary to make the most of their assignment.
With MedVenture App you can meet other travelers in your area based on similar likes and interests. You can attend Meetups/Events hosted by yourself, other travelers, or sponsored agencies; you can even host your own Meetup!.
There is a discussion board about housing, things to do, and food & drinks. Finally, with the MedVenture App you can read and rate facility so that you know what you are walking into on every assignment and empower other travelers with your experience. All cities in the US and its territories are represented on the app. You can connect with dozens of traveling healthcare professionals To download the free MedVenture App here: https://taplink.cc/medventureapp.
The best and most rewarding travel assignments are often because of the people you meet and the communities you build along the way. We hope that this gives you the confidence to pull the trigger and start your new adventure as a traveler. If you are already a traveler, we hope that this helps you find a greater sense of purpose, community, and connection.
If you have any questions about traveling or about MedVenture App, please don't hesitate to reach out to us at hello@medventurefortravelers.com.
Emily Cheng & Ryan Cogdill, Traveler Nurses & Co-Founders of MedVenture App