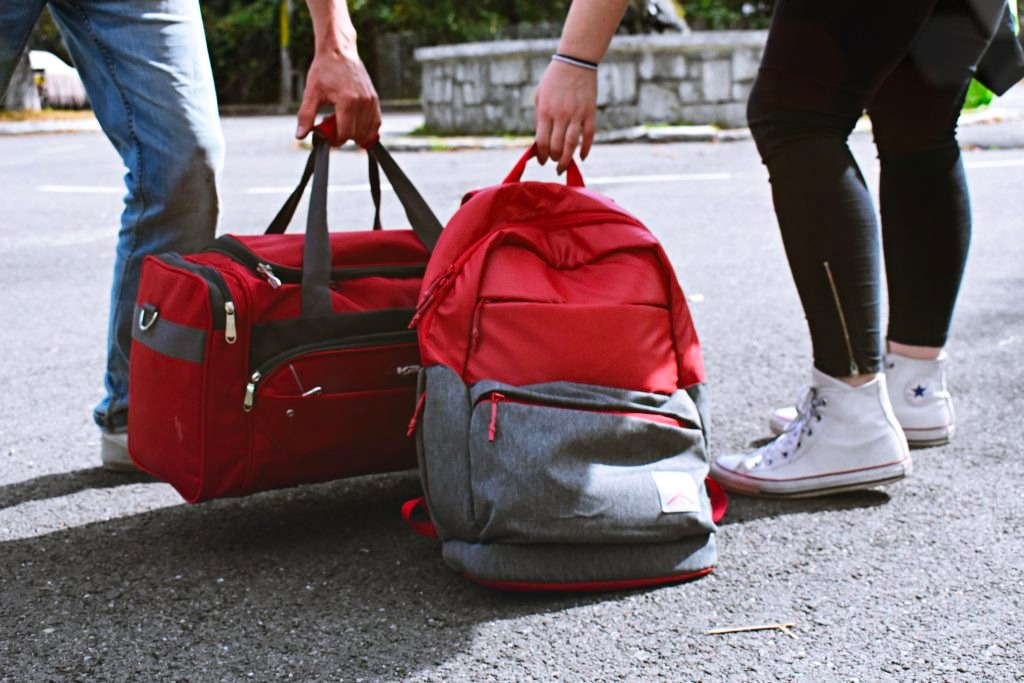 TravCon is the event of the year for traveling nurses and allied health professionals. This is not only a conference for healthcare travelers, but a time to connect with friends old and now. As the conference is approaching, you may be getting all of your last minute plans together. Packing for a conference can be confusing, but a conference in Las Vegas, that can be hard! As you prepare, here are some suggestions on what to pack for TravCon.
Extra Space For Swag!
This is first on the list because it's the thing that I hear most people complain about not having with them. The swag at TravCon is amazing! You can go through the exhibit hall and get so much cool gear and swag that you will want to take home with you. The exhibitors really do a great job of spoiling travelers with swag and bringing really cool and creative stuff. Alas, you don't have any room for it and either will have to leave it or pay to ship it home. Bring an extra bag or leave space in your bag to haul your swag back with you.
Layers
It is going to be HOT HOT outside in Vegas, with temps upwards of 100+ degrees. Inside, the air conditioning will be blasting to keep you comfortable and cool. Dress in layers to help you stay comfortable between the heat of the outdoors and the AC of the hotel.
Water & Snacks
Once you roll into the hotel, expect to pay Vegas prices for everything. Want a bottle of water from the hotel store? $4! If you're driving to TravCon, I highly recommend packing some water and snacks to bring to the conference with you. If you're flying in, you can stop by CVS, which is close to the hotel, to buy some more affordable snacks and bottles of water. BONUS if you bring something for extra hydration to mix in your water, like Pedialite or other extra hydrating liquids. It is very easy to forget to drink water and get dehydrated at TravCon. Make sure to stay ahead of the curve.
An After Party Outfit
The iconic TravCon after party is at Drais. While it is not an officially "formal" event, it is a night that people like to dress to impress. Bring something that makes you feel good and want to dance the night away! For specific questions about the dress code at Drais, you can check out their website.
Conference Clothes
The dress code for the conference is truly what you want it to be. Some people choose to dress professionally, while others are in yoga pants and tee shirts. My recommendation would be to dress comfortably and with layers. As some of the speaking rooms get full, you may have to sit on the floor for a session. There is also a good amount of standing and walking, so comfort is key.
Bathing Suit
If you arrive early or stay late to TravCon, you may want to check out the amazing pool scene in Las Vegas. There are a bunch of cabana pool parties happening, hosted by staffing agencies, or you can just hang out poolside on your own.
Ultimate Checklist of What to Pack for TravCon:
Extra space for swag
3 outfits for the conference itself
Extra outfits for pre and post-conference days
Light sweater or shirt for a layer
After the conference "going out"/dinner outfits (could be the same thing you wear to the conference itself)
Exercise clothes & bathing suit (if wanted)
Underwear and socks
Comfortable shoes
After Party outfit
Business cards (if you want to hand out to agencies)
Makeup and your standard toiletries
Sunscreen (Temps will likely be >100 degrees outside!)
Electronics with charging cords and cables
Laptop for connectivity (if wanted)
Camera or phone for recording memories
Sunglasses
Water, water bottle, vitamins, supplements, and snacks
Notebook & pen for taking notes
First aid kit for emergencies
Get ready for an amazing time at TravCon! If you forget anything or need anything in Vegas, don't fret. There are tons of shops, malls, and grocery stores within short walks or cab rides of the hotel. In fact, there is a large CVS right next to The Paris, which has all of the essentials that you may need.
Author bio: Julia Kuhn, MS CCC-SLP is the media outreach coordinator for The Traveler's Conference, owns CreatorPro Digital Marketing Agency, and the blogger behind www.thetravelingtraveler.com. She is a traveling speech-language pathologist who enjoys hiking, coffee, and spending time with her pup, Puka!