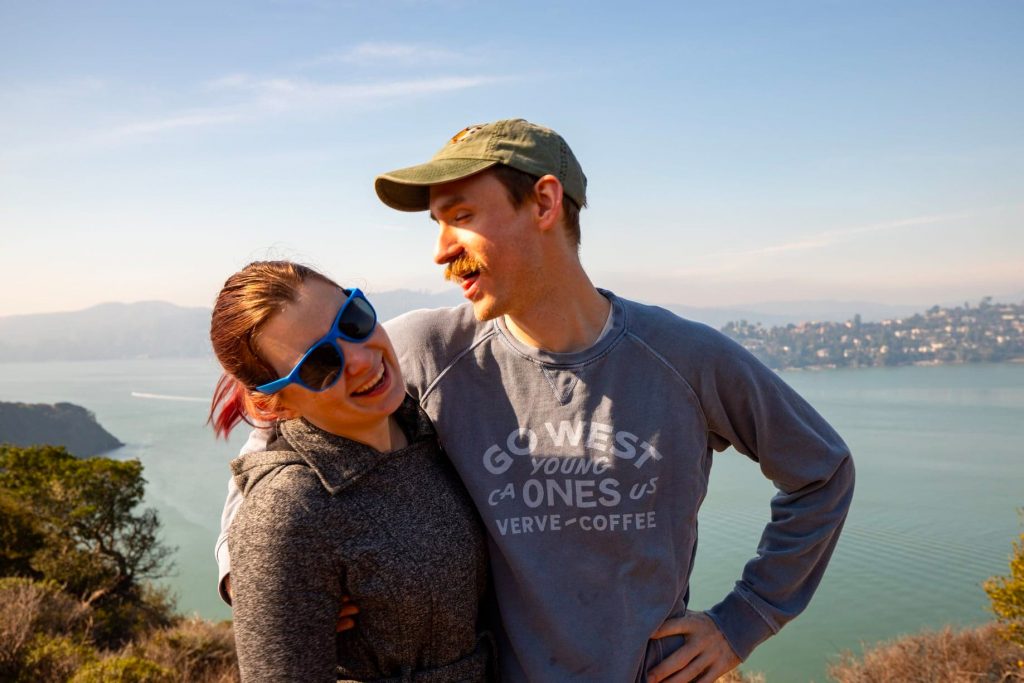 If you're anything like I was when I finished grad school, you were interested in traveling for work but always had a good excuse to put off taking the leap. Maybe you just got a new puppy. Maybe you wanted to remain close to family. Maybe you wanted to get experience in your new career at home before trying to introduce the variable of moving to a new city as well.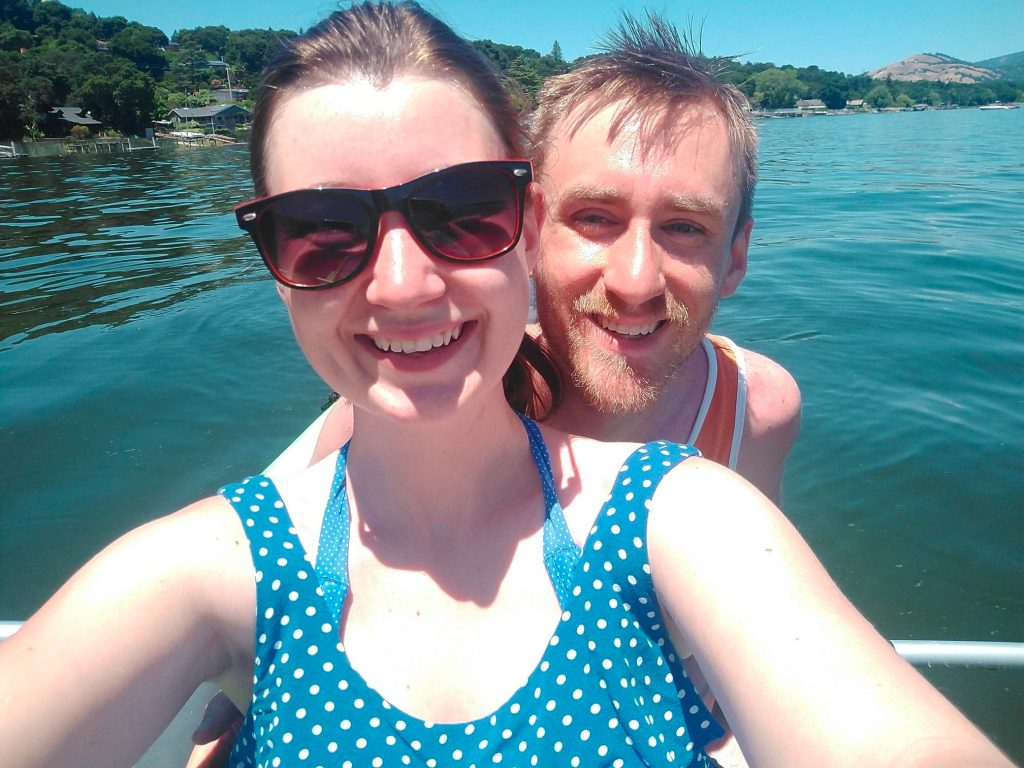 That remote job ended up being the launching pad we needed to actually start seriously considering becoming a traveling occupational therapist. It definitely wasn't a snap decision – I started bringing it up in the summer that year, and I didn't start speaking to recruiters until the fall. Eventually, I found a placement in a rural school district in California and we started tying up loose ends at home and preparing to make the cross-country trek from Kentucky, with our first lesson soon to follow.
When starting out, base your budget solely around the income of the traveler
This is the point in the story when "disaster" struck, though looking back on it now, it doesn't feel like a disaster at all. In December, two weeks before we were set to pack everything into our hatchback and head to California, Spencer reached a breaking point with his stressful remote job and saw no other solution but to leave. I won't pretend that this didn't cause us strife at the time – after all, that job was the impetus that made me feel comfortable enough into looking into travel therapy in the first place. But one thing we had made certain to do was to create our budget around solely my income.Since I had nearly doubled my take-home pay by taking a travel contract, this wasn't too hard for us to do. So, despite the temporary loss of Spencer's income, we persisted and drove to California with a lot of unknowns – both exciting and scary – on our horizon.
Double-check that your housing has all that you need for both of you to work
The day before we were set to arrive to our Airbnb in California, our comedy of errors continued. I was re-reading over my messages to get the check-in info and realized that nowhere on the listing was WiFi mentioned. I started freaking out a little – while Spence didn't have the same work-from-home job that would absolutely necessitate the WiFi, our tentative plan was for him to do freelance work online until he found something more permanent. I messaged the host to double-check and she confirmed my worries: there was no internet. I was honestly pretty irked because while 21st-century-me had not thought to confirm there was WiFi, I had let her know that my partner worked from home and had asked several questions about the office space. What was even more troubling was that the host didn't seem to think that getting WiFi set up would be an easy fix: this was a rural community with few options for even cable providers. I remember being so frustrated and focused on the what-ifs: what if Spence had still been working his full-time job? What if we weren't ever able to get the internet? Now, I look back at this as a small and ultimately inconsequential blip on our journey. But it did teach us something: check and double-check that your housing has everything you need, especially if you plan on remote work.
Make connections at your contract to find out if there are employment opportunities for your partner
If you haven't already guessed by now, life continued to work against my meticulous plans. We ended up not getting internet until almost a month into my 6-month contract, and even when we did, there wasn't as much freelance online work available for Spencer as we had hoped. So we started looking at alternate options. I was working for a school district that was desperate for skilled workers, and Spencer had a history of substitute teaching, so it seemed a natural fit. And having that inside connection made things a lot easier – I could give Spencer advice on what teachers were like, as well as refer my teacher friends to a reliable sub. It really seemed like a no-brainer for quick and easy work.
Plan for things not to go according to plan
Of course, this also ended up being a pretty arduous process. When Spencer had subbed in Indiana, it was as simple as signing up with a contract agency and showing them that he had some college credits. As you may be able to guess, California has more stringent requirements. The credentialing process for a substitute teacher required a bachelor's degree, fingerprinting, a TB test, and proof of a high enough score on the SAT that took the College Board over a month to send us. The worst part was that I worked with so many teachers who had trouble finding sub coverage while Spencer was sitting at home, starved for social contact, caught up in bureaucracy. But again, as annoying as this adjustment period was, I rarely even think of it these days. And there was another nugget of truth hidden in that exasperation: stuff will not always go the way you plan, and that's okay!Honestly, this is a truth even if you're traveling alone, or really, just for life in general.
Look at gaps in employment as an opportunity for one partner to take over household management
While Spencer was waiting on the substitute paperwork to process, he spent a lot of time doing the household management tasks that we had split before. Since I was working full-time and also learning a new setting, it was honestly nice to have someone take care of all the cooking, cleaning, and planning. He learned how to make yogurt and cheese, and refined his ability to make bread. He fixed breakfast for me in the morning and laid out my clothes. I was definitely taken care of in a way that I really had never been, even as a kid.       
Give each other grace and remember that there will be an adjustment period
But while this lifestyle may sound nice, I do want to caution that it can breed resentment. We were both working really hard, but it was hard for both of us to see that since we were doing such disparate things. After settling into a routine of having the house super clean all the time, I would get upset if there was a chore left undone when I got home since I felt like Spencer had had all day to do it. Whereas Spencer would get miffed with me since he felt like I could take care of some of the housework since it was what I used to do when we both worked full-time. This was further exacerbated by the fact that our social interaction with people other than each other had significantly decreased. We had run community events in Louisville and had a huge group of friends. Now, in this small town of 3,300 people, we pretty much just had each other. Again, there was definitely an adjustment period, and we both had to learn what our relationship looked like now and how to best take care of each other despite all of the changes.
As challenging as the first few months of traveling were in certain ways, they were rewarding and validating as well. As difficult as things got, neither of us ever really questioned if we had made the right choice to start traveling – life just looked different now, and we were figuring it out together. Things like a partner being unemployed started not to feel like the crises they would have been if we had still been in a "perm job" mindset – after all, I was effectively going to be unemployed at the close of my travel contract.
My income alone was close to what we were making together at perm jobs before, and suddenly losing all of our ongoing social commitments was honestly freeing in a way. We had weekends open to explore, and spent a lot of our time road-tripping to San Francisco or Sacramento, or touring wineries that dotted the hills around our town, or spending time on the beautiful lake that was in our backyard. Our friends back home came and visited, and we had a great time showing them all the things we had grown to love about California. When my first contract came to a close, the question was never "Should we go back home?" but rather "Where should we go next?"
Devote time into leveraging skills into freelance and remote work
Now, a little over two years into this lifestyle, we've settled into a comfortable rhythm. Spencer still does a little online work and substitute teaches, but is currently helping manage a math tutoring center full time. One advantage that we do have is that I tend to take longer contracts due to working in the school system, so it can be easier to find consistent employment. Still, Spence has always been honest about my employment and the fact that he's here for the short-term, and he's still been able to find work. And while we're living in the Bay Area, he's taking advantage of some resources we have to learn some coding skills, which we hope will widen the breadth of remote work he can do. It's funny because when we first started out, I really thought that there'd be no way to make this work if Spencer had to make new connections for work every time we moved. But as scary as it can be to relinquish control (especially for me!), things have a way of working themselves out.
While we've loved many things about the places we've visited, we're still travelers at heart and don't see ourselves stopping at any time in the near future. But I feel confident in that even if we do ever "settle down," we'll be approaching life in an entirely different way had we not traveled. I firmly believe that travel therapy is a mindset above anything else, and looking back at all the frustrations, fears, and worries we had during our first 6 months of transitioning to this life is almost funny now. It makes you view work and income and life itself differently, and we're both incredibly grateful for the opportunities it has afforded us.
Whether you're a therapist, or a nurse, or a tech, if you're looking to take the leap into travel with a partner but nervous to do so, I want you to know it is possible. And while the decision to travel is personal for everyone, I really encourage anyone who is even considering it to just try it out, even if it's just for a 3-month contract and you end up going right back home. I know that for me, the thought of traveling was never going to truly leave my mind until I tried it for myself. So if this resonates with you, my advice is to lean into your fear and give it a shot. You just might discover something strange and beautiful.
Do you travel with a partner who doesn't work in the healthcare industry? What's your best piece of advice?
Author Bio: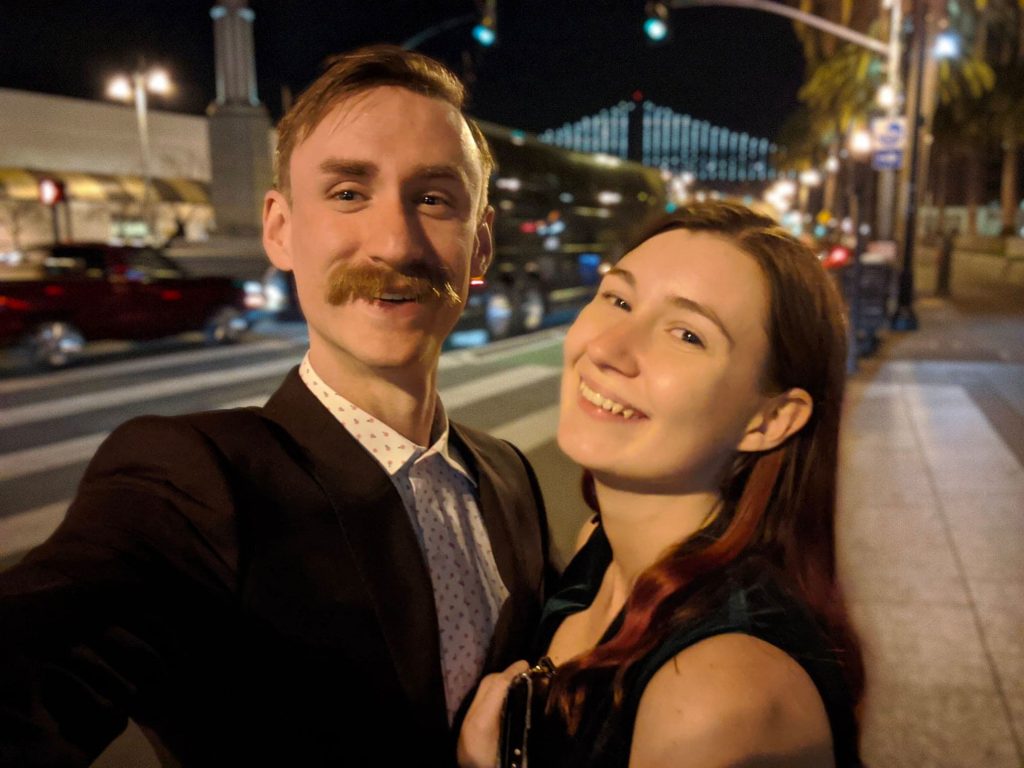 Devon graduated with a B.S. in Health Science from Spalding University in 2014. She continued on at Spalding to finish her M.S. in Occupational Therapy in 2015. Devon presented her master's research project, Strategies to Promote Safe, Healthy, and Appropriate Sexual Behavior in Individuals with Disabilities, at the AOTA conference in 2016. Devon's primary clinical experience is with the pediatric population, which she has served in a variety of settings including outpatient, early intervention, and the public school system. She has additional experience working with adults with developmental disabilities as well as in skilled nursing and home health settings.
Beyond clinical practice, Devon also enjoys writing and educating other therapists through continuing education courses, test prep questions, and blog posts. She enjoys many aspects of occupational therapy; her current subject interests include assistive technology, executive function, and program development. In her personal time, Devon enjoys board games, hunting down great restaurants, and community building. She has been a travel therapist for two years now and has no intention of stopping. You can learn more about Devon at her website https://devonbreithart.com/.
Published February 24, 2020