Strangers became friends and stories were shared over an intimate dinner setting. While the event was scheduled to last from 4:00pm to 6:00pm, travelers laughed and talked the night away until 10:45pm. No, this wasn't in Vegas, but was at our first TravCon social event in Phoenix!
TravCon is committed to providing education, resources, and networking for healthcare professionals, not just once a year at the annual conference, but year round! In 2019, we are excited to announce that TravCon is hosting a bunch of social meetup events across the country for travelers to attend.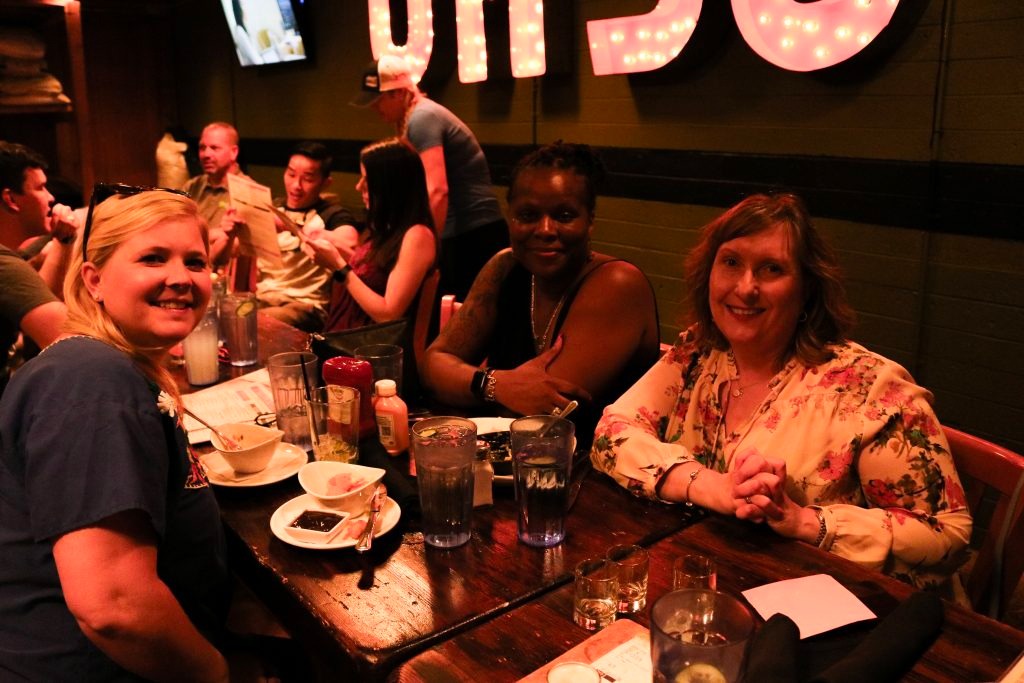 Our first event, located at O.H.S.O. Brewery and Distillery in Phoenix, was hosted by traveling RN Alex McCoy. The event was free for travelers thanks to our friends at Extended Stay America and The Traveler's Conference! There were 13 attendees at the event, which represented the growing specialty diversity of TravCon: seven nurses, four allied health travelers, and two sponsors.
The traveler community is dedicated and strong! One physical therapist drove over three hours to attend the meet up. The kind sponsors at Extended Stay America were able to get him a deal on a hotel room to be able to spend the night! Another attendee left the meet up to go to another appointment, then came back to conclude the night with new friends.
The meetup didn't end with just that night. Lifelong connections were made and a hike was organized for the next day. Perhaps some of these travelers will reunite at TravCon in September or at an assignment in the future!
Don't miss our next meet up! It will be at the NTI Convention in Orlando, Florida. More details to come.
About the author: Dylan Callier is a traveling physical therapist and a matchmaker at Nomadicare. He is the host of the New Medical Nomads Podcast and a member of the TravCon planning committee.
Pubished May 8, 2019