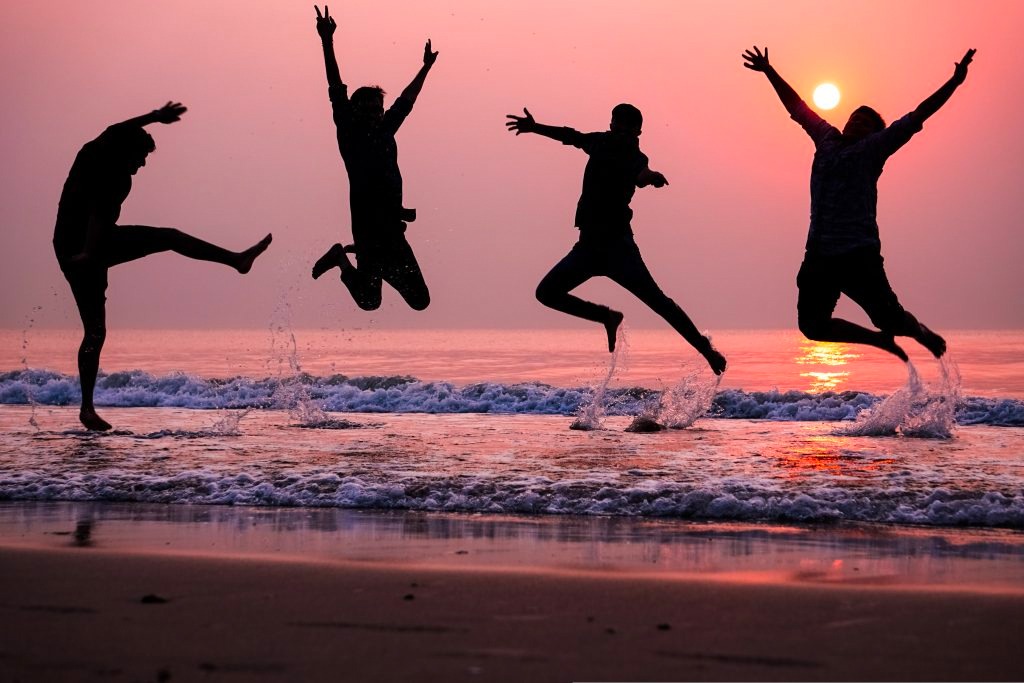 You attended TravCon in September and had the best time with new friends. Maybe you went to mixers with agencies or a show on the strip. The bond between travelers can be immediate with a shared sense of understanding of what the traveler's life is like. Travelers make friends easily at TravCon and those friends can be there for you over a phone call or message when you are on the road. 
Networking and socialization among travelers is a core pillar of TravCon. We love that travelers consider TravCon a "family reunion" and that you come back every year to see your friends who have turned into family. However, TravCon is a once-a-year event and we know that it can get lonely out there on the road, especially as a solo traveler. Here are some of our tips on how to meet people while traveling. 
This is a website/app and by far one of the best ways to connect with other people while traveling. MeetUp is a collection of in-person groups and clubs in your area. You can search for groups and find just about anything, from hiking to photography to brunch groups. MeetUp has a little bit of something for everybody. Some of the groups are free to join and others have a small fee. 
As a traveler, I've met some of the best people over MeetUp. I am a hiker and primarily use it to find hiking groups to hike with, and it has been wonderful to connect me with local hikers who know the trails and have helped me explore my assignments. 
Bumble was started as a dating app, but you don't have to be single to use it! The app has a Bumble BFF feature, where you can swipe to find friends! I have talked to a lot of travelers who have met other travel nurses or travel allied health peeps over Bumble BFF and it seems to be a great service. 
When I was working in Fresno, I was swiping through it and saw a lot of travel nurses. At the time, I was too nervous to swipe and connect, but I wish I would have put myself out there more and reached out to new people. There is still time on my next assignment! 
Look For Traveler Meet-Ups In Your Area
Social media is a great place to find traveler meet-ups in your area. Agencies may hold sponsored meet-ups, or travelers may coordinate their own. Follow your favorite agencies to see if they are hosting any traveler meet-ups. TravCon also sponsors some traveler meet-ups. Follow our website and social media for location announcements. 
If you are in any social media groups, you can ask the group if there are travelers in your area and organize your own meet-up. To get the ball started, you can post a picture of your new assignment and ask if anybody is in the area and wants to meet up. It's a great conversation starter to meet travelers in your area. 
Pursue Your Hobbies
One of the best ways, in general, to meet like-minded people is to get out there and do what you like to do. If you like to work out, go to the gym. Maybe you like yoga, you can join a studio. If you like to watch football, find a bar that broadcasts your hometown team. Whatever it is that you like to do, go out and do it. When you are doing what you love, you are happier and appear more approachable to others. You can also bond over a common connection. 
Put Yourself Out There
Whether you are at TravCon or on assignment, the biggest piece of advice for meeting people is to put yourself out there! Ask a coworker out to dinner or happy hour snacks, join a club on MeetUp, go and walk around your new town. Put yourself out there and see what happens. Rejection can happen, but don't let it set you back. Permanent staff may not want to get attached to travelers because we come and go and it can be upsetting. Don't let that stop you from seeing if anybody on your unit shares interests and wants to hang out with you. 
Traveling alone doesn't mean you have to be alone. Whether you meet other travelers at TravCon or on the road, there are plenty of ways to connect with others and make friends while traveling!
Published 10/26/19 by Julia Kuhn, MS CCC-SLP. Julia is the media outreach coordinator for TravCon and blogs resources and inspiration for travelers at https://www.thetravelingtraveler.com/
Published 10/26/19 by Julia Kuhn, MS CCC-SLP. Julia is the media outreach coordinator for TravCon and blogs resources and inspiration for travelers at https://www.thetravelingtraveler.com/