The Traveler's Conference, TravCon, is an annual conference for traveling healthcare professionals that happens every September in Las Vegas! While it is the same time and place as last year, Bally's Las Vegas, there are still tons of new and exciting additions for TravCon 2019!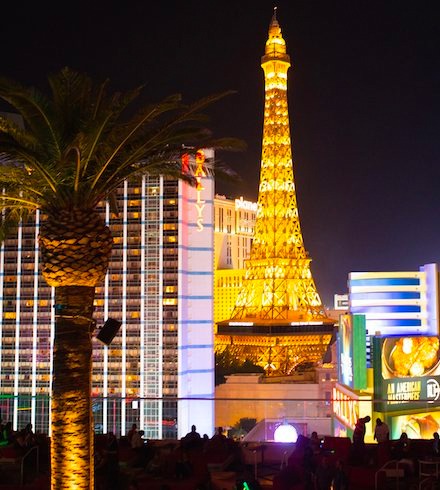 Two Incredible Keynote Speakers
This year, we are happy to have two amazing keynote speakers in our line up: Nurse Blake and Allison Massari. Thank you to Liquids Agents for sponsoring these keynotes!
Many of you know Nurse Blake from his instafamous pictures and videos. He provides humor that anybody in the medical field can relate to. He's a breath of fresh air and an enjoyable content creator who we are thrilled to have speaking this year! Nurse Blake is also a huge nurse advocate, and has run successful advocacy campaigns including Nurses Support Their Young and Banned4Life.
Prepare to be taken on a journey and an emotional rollercoaster, and be inspired by speaker Allison Massari. In 1998, Allison survived a devastating near head-on car crash where she was trapped and burned alive, conscious the entire time. Just three years later she was hit again at 60 mph and sustained a closed-head brain injury. Allison has always believed in the miraculous. Her profound journey of overcoming these two life-altering injuries gives her a genuine and direct approach to transcending life's difficulties.
A Dedicated Allied Health Track
While many travelers think TravCon is exclusive to travel nursing, it is not. TravCon is for all traveling healthcare professionals! This includes therapists, techs, technologists, NPs, PAs, etc., etc.
For the last several years, there has been a growing number of allied health professionals in attendance. This year, the allied attendees will have a track of classes dedicated to allied health-specific topics. This includes radiology-specific and therapy-specific break out sessions. There will also be a roundtable discussion for lab.
Guests From Australia
Have you ever wanted to take a job in the land down under? For the first time in TravCon history, a staffing agency from AUSTRALIA is coming to the conference! They will be presenting on working in Australia and will also have a booth in the exhibit hall. This is your chance to learn more about working internationally!
80% New Educational Topics
The more TravCon grows, the more speakers and topics we are able to provide! Traveling is more than just learning about the nitty gritty; it's a lifestyle. This year, we are happy to announce that 80% of the sessions are going to be new topics, not repeats from previous years. New topics for classes this year include both technical information for traveling and lifestyle topics, such as photography and fitness.
Some new classes added to the line up this year include: retirement planning, how to work for Indian Health Services, staying fit on assignment, how to take great pictures on assignment, tech tools for travelers, and how to change specialties while traveling. Plus many many more!
Of course, we are also happy to welcome back some of our wonderful speakers from years past, such as Joseph Smith, owner of Travel Tax, who is the preeminent travel tax expert in the country. Joseph will be presenting on all things related to taxes. Joseph's sessions are always crowd favorites because he talks about some of the most vital tax information for travelers to know.
The Hub
This year, TravCon launched The Hub, which is our internal blog. TravCon is for travelers, by travelers! We are excited to take the motto and mission and spread it year round with content on The Hub.
This article now is reaching you because of The Hub! The purpose of The Hub is to share original content that is helpful for healthcare travelers, and to promote content creators and helpful communities already established in the industry. We know how hard it can be to get published online or have a platform to share insight. You do not have to be an established writer to be published on The Hub. We encourage anybody with a passion for writing and sharing information to consider writing a blog post for The Hub.
If you are interested in writing a piece for The Hub, please read this page and follow the directions for submission.
Who is already excited for TravCon 2019?! We are thrilled to be adding and growing to better help you, the travelers! Looking forward to seeing many new and old faces in Las Vegas!
Published April 21, 2019
Author: Julia Kuhn MS CCC-SLP is a traveling speech-language pathologist who is passionate about helping healthcare professionals travel for work. You can find her at The Traveling Traveler. She's also an affiliate for MedBridge Education.